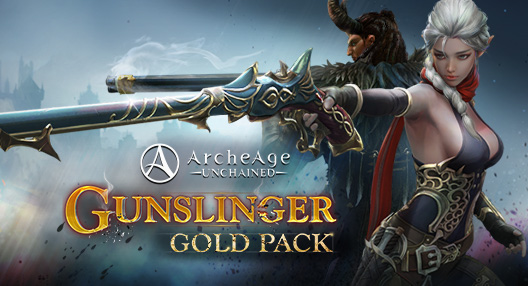 Discover Your Legendary Self!
Unlock our newest skillset, the Gunslinger, and show your devotion and loyalty to Erenor with the Black Night Costume, inspired by Tahyang's honorable companion Black Night.
INCLUDES:
Skillset:
Gunslinger Tome
Costume:
Black Night Costume
Fresh Start Server Access
You asked and we provided. Welcome to ArcheAge: Unchained!
This DLC requires the ArcheAge: Unchained basegame.