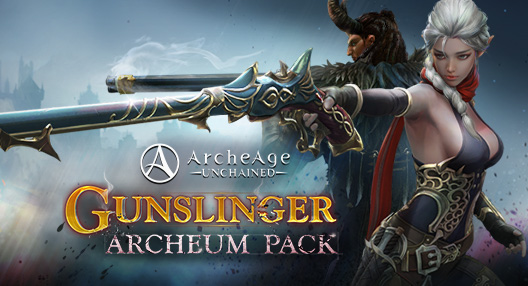 Discover Your Legendary Self!
Take up arms in your finest costumes, Gunslinger, then take to the skies with the loyal Griffin that will always protect you.
INCLUDES:
Skillset:
Gunslinger Tome
Costume:
Black Night Costume
Costume:
Lawkeeper Costume
Mount:
Nocturne Griffin (without Armor)
Glider Customization:
Rocket Wings #2
Fresh Start Server Access
You asked and we provided. Welcome to ArcheAge: Unchained!
This DLC requires the ArcheAge: Unchained basegame.